We are excited to announce that the Ecologic audit and retrofit platform now supports a much wider range of property types including commercial offices and retail.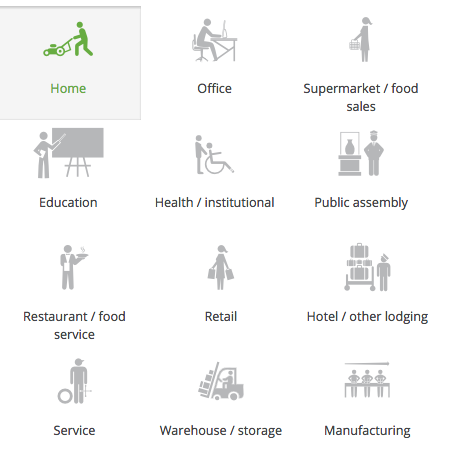 Ecologic was originally developed in response to the limitations in existing residential energy audit tools. Essentially, residential audits tools were either too cumbersome or too simplistic to provide a reliable business case for action.
We believe we have overcome this trade-off between simplicity and sophistication, for instance:
we developed a novel audit questionairre and a cascading default system that allows people to provide as much or as little information about their building and appliances as they wish, while still returning the best possible accuracy
we developed a new method for constructing 3D building models suitable for building performance simulations
we developed a cloud-based simulation platform capable of processing hundreds of simulations simultaneously, allowing us to calculate the business case for building energy retrofits in minutes rather than hours
we also developed a marketplace within our platform to enable customers to request quotes for building improvements, efficient appliances, and solar PV directly from within the app, making it easier for people to follow through with their intentions
These same limitations exist in non-residential audit tools so, by popular demand, we have extended the Ecologic service to non-residential properties.
Supported property types now include:
commercial offices
retail premises including enclosed malls, retail stores etc
restaurants / food service including fast food, cafeterias, bars, catering services etc
food sales including supermarkets, food markets, convenience stores etc
educational properties including schools, high schools and universities
health care properties including hospitals, medical offices, outpatient rehab etc
public assembly including churches, performance venues, museums, meeting halls etc
services including vehicle service stations, laundromats etc
warehouses including self-storage, refrigerated, and non-refrigerated storage spaces
manufacturing
Users can now select the property type from a new question in the occupants tab. This will automatically adjust the audit questions and retrofit options accordingly. New relevant features include:
new appliances including office equipment, commercial refrigeration, commercial dishwashers etc
support for new lighting types including fluorescent and LED tube lighting
new commercial heating, cooling and ventilation systems including central single loop CAV / VAV, dual loop and chilled beam air conditioning systems
provision of new lighting, HVAC and occupancy schedules so the operation of lights, heating and cooling systems matches with typical occupant behaviour
We will continue to roll out tailored improvements for these new property types over the coming months.
To check it out yourself visit www.getecologic.com or for further questions contact us at info@ecologicapps.com.