We're excited to announce the release of Ecologic 2.0, the first major upgrade of our mass market energy audit and retrofit platform.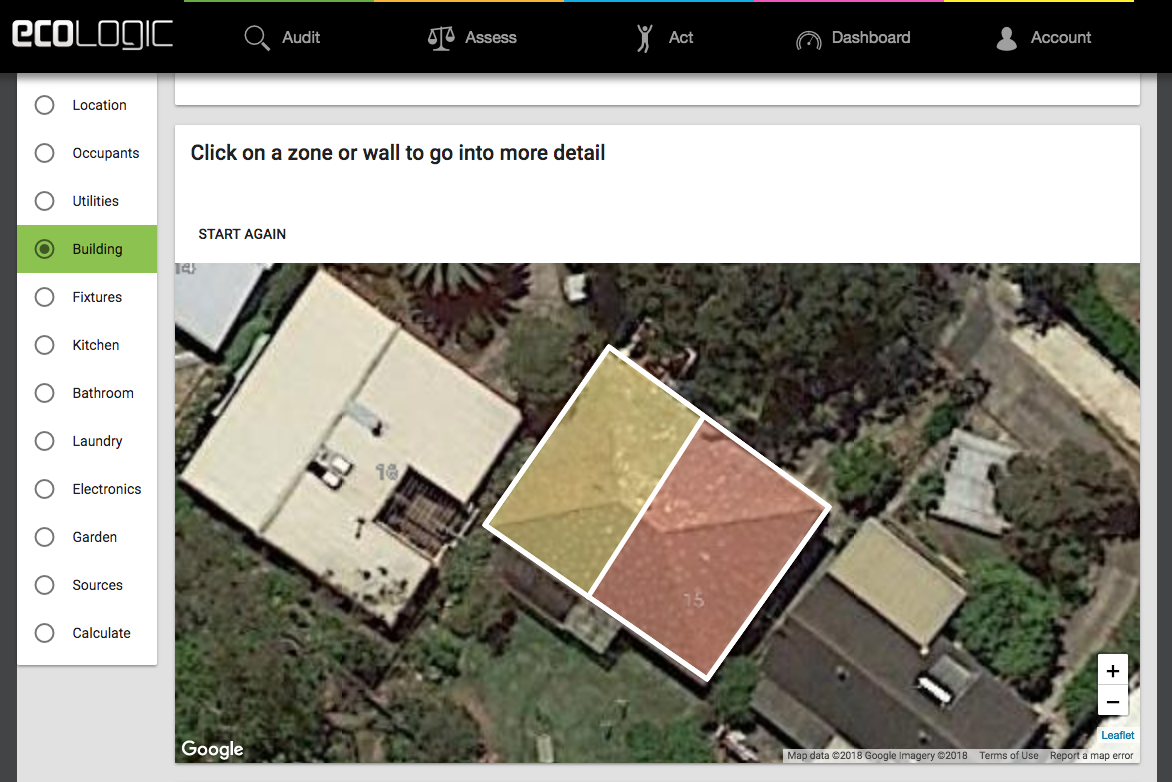 One of the enduring realities of web-based technology is it's rapid rate of change. Technologies that are leading edge in one year are outdated the next and products that were once considered innovative rapidly become the norm.
Ecologic is no exception and despite our world-leading position we're aware that there is no time to rest on your laurels.
We're excited to launch our first major upgrade of the Ecologic Platform.
Key improvements include:
an upgraded web interface using the latest 'single page app' technology
an enhanced building geometry tool to better support zone-specific heating and cooling systems and smart zone-based thermostats
new features for professionals and partners including improved team workflow tools
a new supplier interface to allow product suppliers to manage and report on their project workflow
Upgraded web interface
People love the immediate responsiveness of mobile apps and web apps should be no different. However to provide mobile-style responsiveness in a web app requires a new paradigm in web development, a so-called 'single page application' architecture. This means that the entire web interface and data sits in your browser with server communications occurring asynchronously. This means you don't need to wait for our servers to respond when using our software, providing a much more responsive experience and improving the experience in situations where internet access is intermittent.
Enhanced building geometry tool
While in many colder areas whole house heating and cooling is the norm, in more temperate areas heating and cooling systems often serve an individual zone - for instance a through wall air conditioner might serve the living areas only. In addition, many of the more modern heating and cooling systems can provide zone-based control, meaning for instance you can condition only your living areas during the day and the bedrooms during the evening.
In response, we have provided an improved building geometry tool. In addition to drawing your building footprint as before you can also divide your building area into zones. These zones can then be classified as 'living area' or 'bedroom', which then connects to a new set of controls in the heater and cooler tool.
New features for professionals and partners
Running a large audit team can be complex, with a dispatch team at the main office coordinating a large team of often independent contractors. In response we have provided a new set of team dispatch features.
Once a job has been input into the system it may be re-assigned to any of the members of your team. They will then receive a notification that they have a job to complete complete with the property address, contact details and any further data that has been provided.
New supplier interface
One of the strengths of the Ecologic system is its ability to coordinate energy retrofit projects on an unprecedented scale. A new supplier backend has been added to make large-scale project deployments and reporting even easier.
A supplier can now log into a supplier interface and review all jobs that have been requested, their status and supporting information such as, for instance, the capacity of system requested for a solar install. They can then update the status of the job and provide comments that can then be passed back to the coordinator for reporting purposes.
All the features above are live and ready when you are. Please do send us any feedback or suggested improvements to the product at contact us.