Energy prices and emissions have been rising, leading to increased pressure on households, small businesses and the planet.
A wide range of technologies are available for reducing your bills and emissions but identifying the most effective options for your unique situation is complex.
Limited access to independent, tailored, unbiased advice with conventional walkthrough energy audits costing $500-$1,500.
How it works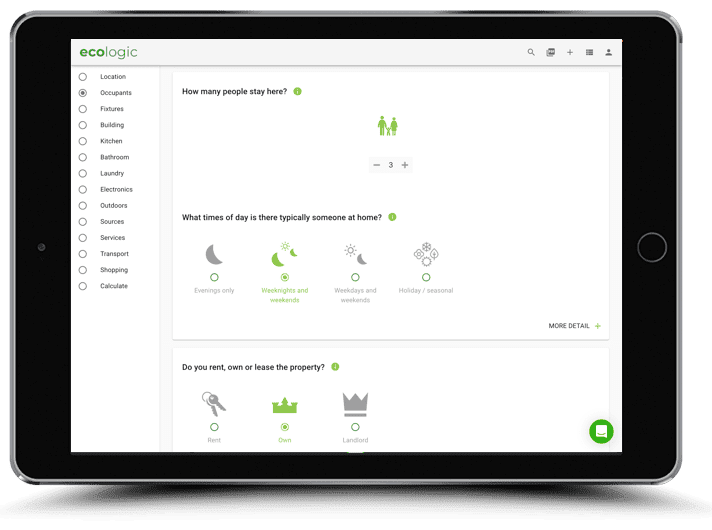 Step 1
Answer a short set of questions about your building and appliances.
Respond to as many questions as you like.
Any unanswered questions will be filled with smart defaults.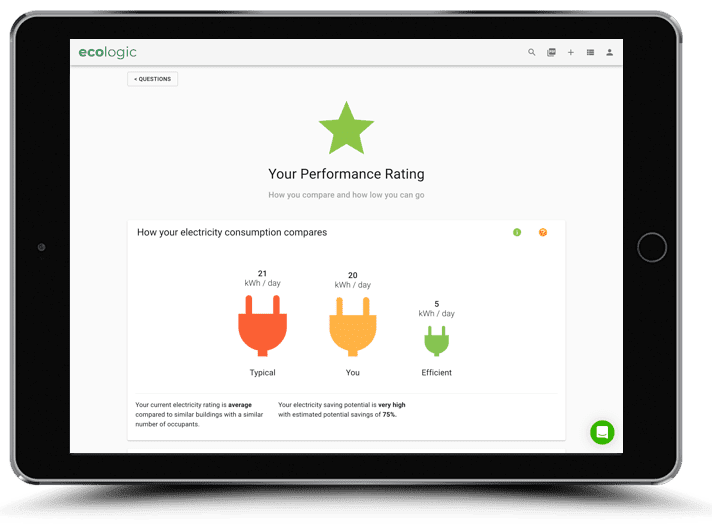 Step 2
Benchmark your energy bills to similar properties.
Identify which appliances are costing the most money.
Estimate your potential energy bill savings with an affordable set of improvements.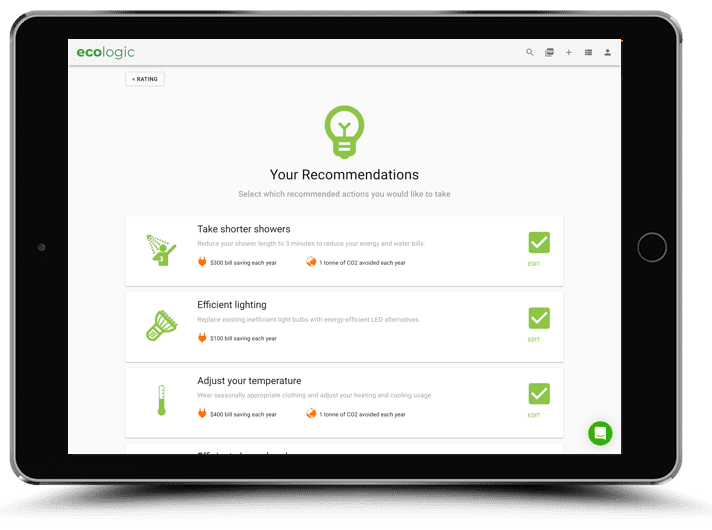 Step 3
Build a tailored set of improvements for reducing your energy bills.
Compare the likely costs, bill savings and payback for your unique situation.
Once you're ready, nominate the actions that you'd like to include in your personalised plan.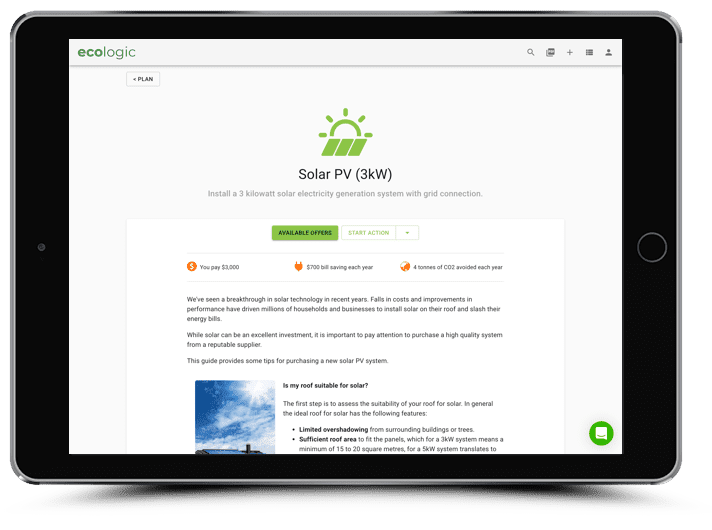 Step 4
Receive detailed advice to put your plan into action, including explainer videos, buyers guides and reviews.
Access product and service offers from independently vetted local suppliers in your area.
Team up with your neighbours, friends and colleagues to amplify your savings and your impact.
The service is free of charge and takes less than 15 minutes
Try the app now
What's the catch?
We are able to offer the service for free thanks to small fees paid by our suppliers when you engage them using our in-app marketplace. Our suppliers are independently assessed based on value, quality and customer service. Our suppliers guarantee that they will provide a similar or lower price through this platform than their general customers. You are under no obligation to engage our suppliers and your details won't be forwarded to suppliers without your express permission. We treat your private details very seriously, for further details see our privacy policy.