Welcome to ecologic, your smart energy advisor
Benchmark your bills
Compare your energy bills to similar properties and discover which appliances are using the most energy and money to run.
Make a plan
Generate a tailored plan for reducing your bills including building improvements, smart appliances, solar PV and batteries.
Take action
Engage independently vetted suppliers of smart energy products and connect with local services and campaigns.
How it works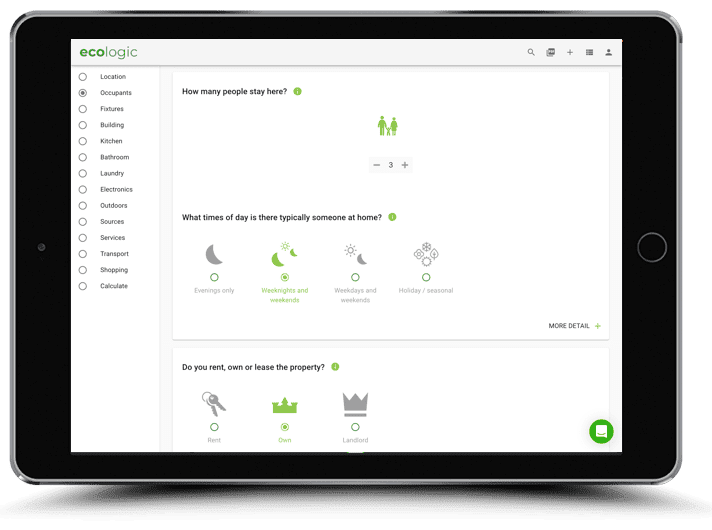 Answer a short set of questions about your building and appliances.
Respond to as many questions as you like.
Any unanswered questions will be filled with smart defaults.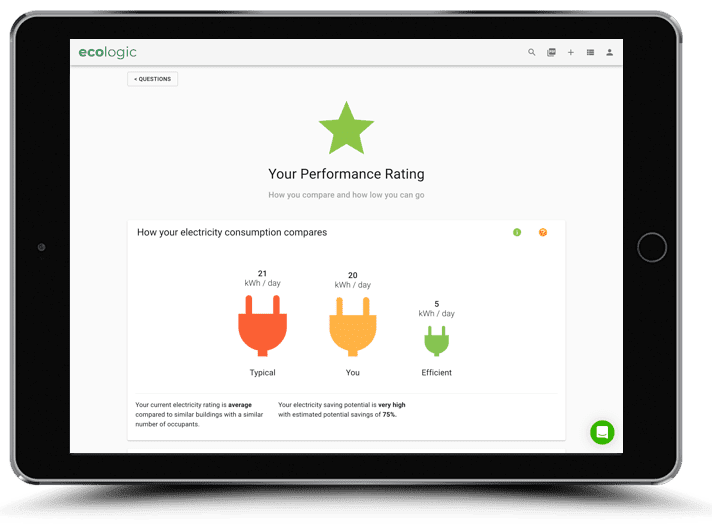 Compare your energy bills to similar properties.
Receive detailed insights on how you use energy throughout the year.
Identify which appliances are costing the most energy and money.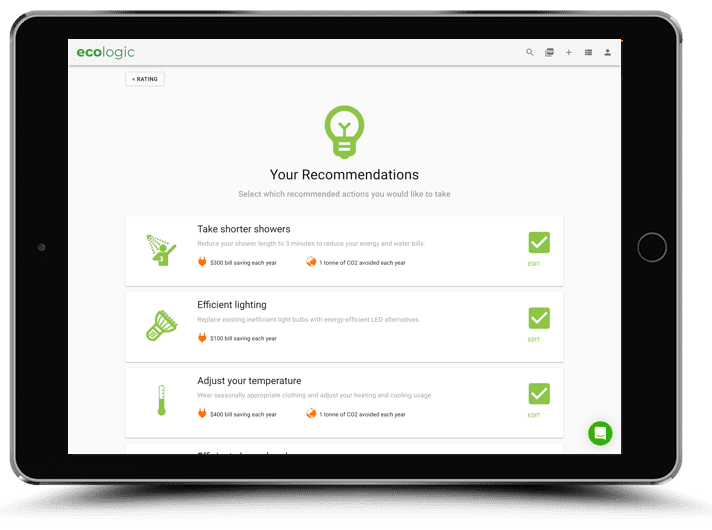 Assess a range of bill saving measures including building improvements, new appliances, solar panels and batteries.
Compare the likely costs, bill savings and payback for your unique situation.
Once you're ready, nominate the actions that you'd like to include in your personalised plan.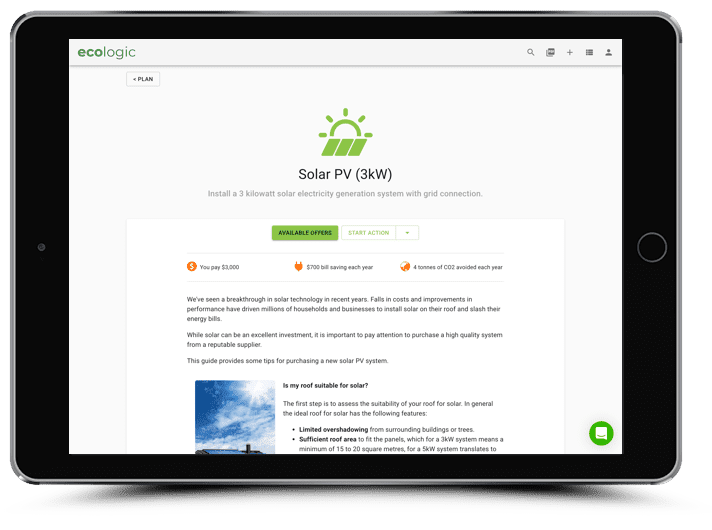 Receive detailed advice on how to act on your plan, including buyers guides and DIY tips.
Review offers from a panel of independently vetted local suppliers.
Once you're ready, we'll send all the necessary details to your preferred suppliers. It's that easy!
See video
&nbsp
Product info
&nbsp
Product docs
The service is free of charge and takes less than 15 minutes
What's the catch?
We are able to offer the service for free thanks to small commissions paid by our suppliers when you engage them using this service. Our suppliers are independently assessed based on value, quality and customer service. Our suppliers guarantee that they will provide a similar or lower price through this platform than their general customers. You are under no obligation to engage our suppliers and your details won't be forwarded to suppliers without your express permission. We treat your private details very seriously, for further details see our privacy policy.