Energy prices and emissions have been rising, leading to increased pressure on households, businesses and the planet.
A wide range of technologies are available for reducing bills and emissions but identifying the most effective options for the customer is complex.
Consultants are still using cumbersome software, spreadsheets and word documents, limiting the size and profitability of their business.
How it works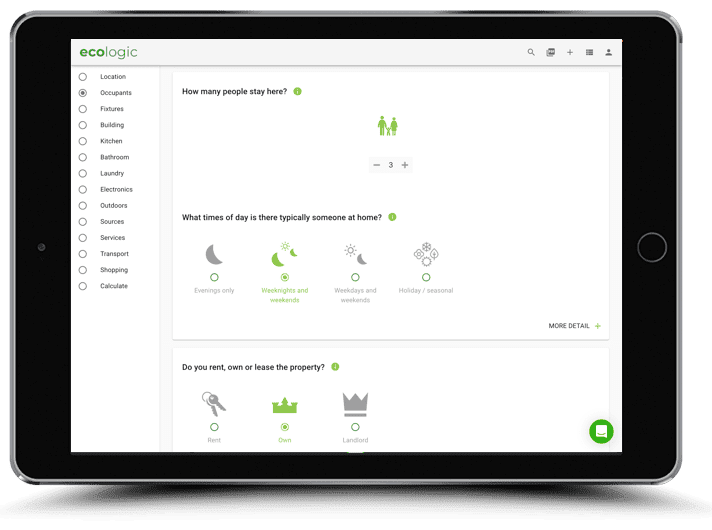 Step 1
Answer a short set of questions about the customer's building and appliances.
Provide as much detail as you wish.
Any unanswered questions will be filled with smart defaults.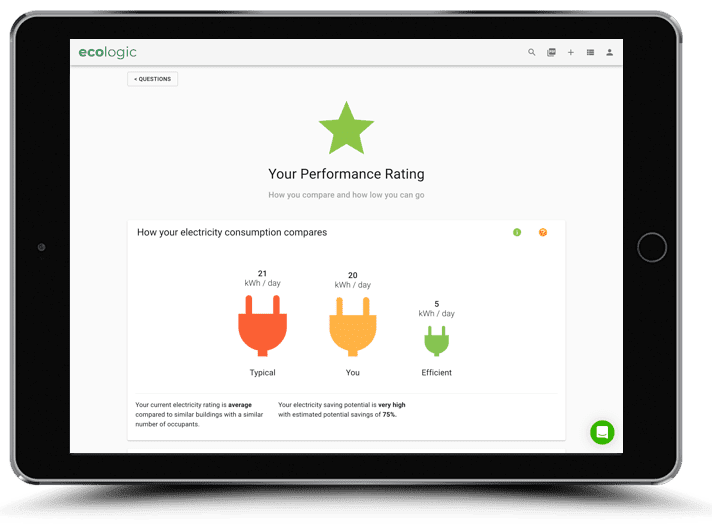 Step 2
Compare the customer's energy bills and carbon footprint to similar properties.
Identify which appliances are using the most energy, money and carbon.
Estimate the potential bill savings and carbon savings with an affordable set of improvements.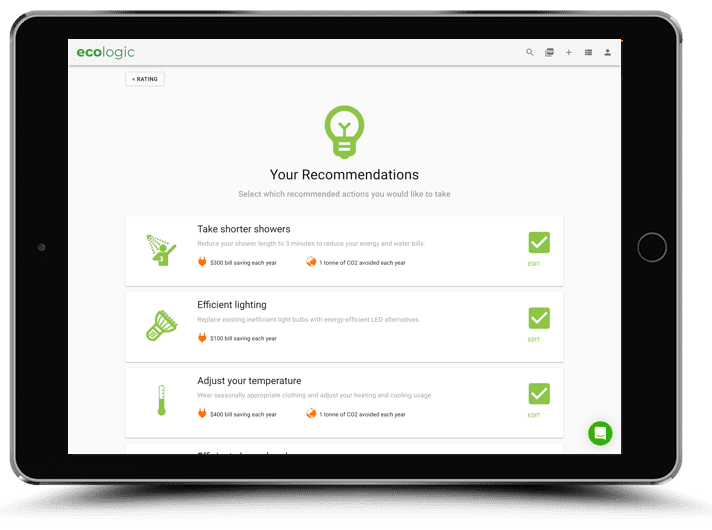 Step 3
Generate a tailored set of recommendations for reducing the customer's energy bills and emissions.
Compare the likely costs and bill savings for their unique situation.
Build a personalised plan with the customer during the consultation.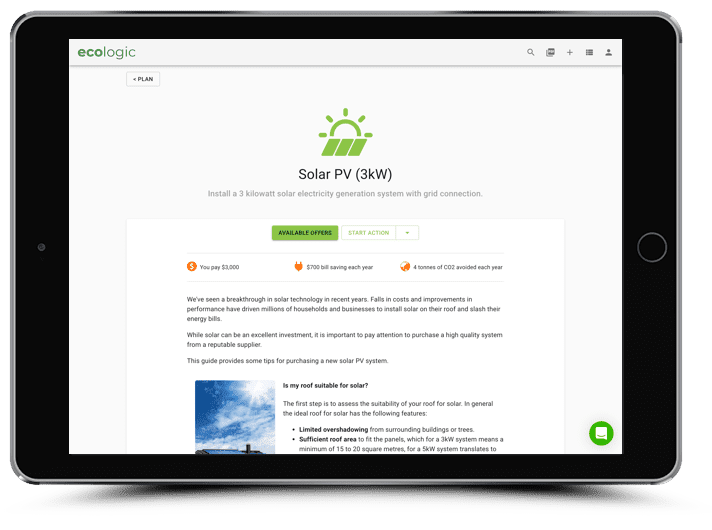 Step 4
Generate and send a polished PDF report with your own branding at the push of a button.
Provide rich insights including a energy / carbon breakdown and business case.
Recommend local suppliers and earn complementary referral revenue.
Pricing
The service costs $30 per assessed household or business with discounts available for high volume users
Sign up for a free trial
No credit card required for free trial