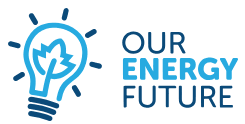 Our Energy Future is an initiative to promote smart and renewable energy in homes and businesses across Sydney. The program was initiated by a consortium of 12 councils collectively representing over 2 million residents across the Greater Sydney region and was supported by the NSW Government Building Partnerships Program.
The initiative comprises a range of services including walkthrough home and business energy assessments, an energy advice hotline and a set of online energy advice resources and tools.
The campaign also involves a panel of independently assessed suppliers for a range of products including LED lighting, insulation, draught-proofing, heat pump hot water systems, heat pump air conditioners, solar PV and batteries. The product quality, value for money and customer service of the supplier offers was independently assessed by the Alternative Technology Association.
Using the Ecologic platform, Our Energy Future was able to offer a free online self assessment web app while streamlining their walkthrough and phone-based sustainability advice services.
How it works
Participating households and businesses are invited to access the service via the Our Energy Future website or hotline using a multi-channel promotional campaign
The participant then answers a set of questions about their daily activities, their building and their appliances either online, over the phone, or verbally to an in-person energy assessor, all leveraging the Ecologic white labelled web and mobile app
The Ecologic platform is then used to generate a sustainability report including a benchmark comparison and breakdown of their energy use, greenhouse gas emissions and utility bills, a tailored set of recommendations and a set of relevant program offers
At the participant's request, the Ecologic platform refers the customer to a panel of pre-approved local suppliers in addition to supporting resources, rebates and finance
The Ecologic software enabled Our Energy Future to:
deliver a consistent, systematic service across online, phone and face-to-face delivery modes
centrally collect, store and access participant profile and property data, enabling program refinement and more tailored services
streamline and integrate program services, using a central CRM of participant communications and services delivered
monitor and evaluate program outcomes, using a realtime dashboard providing the number and type of projects and services arising from the programs and the associated bill savings and greenhouse gas reductions, all geo-referenced, time-stamped and demographically linked
Ecologic are proud to have contributed to this impactful and innovative council program.